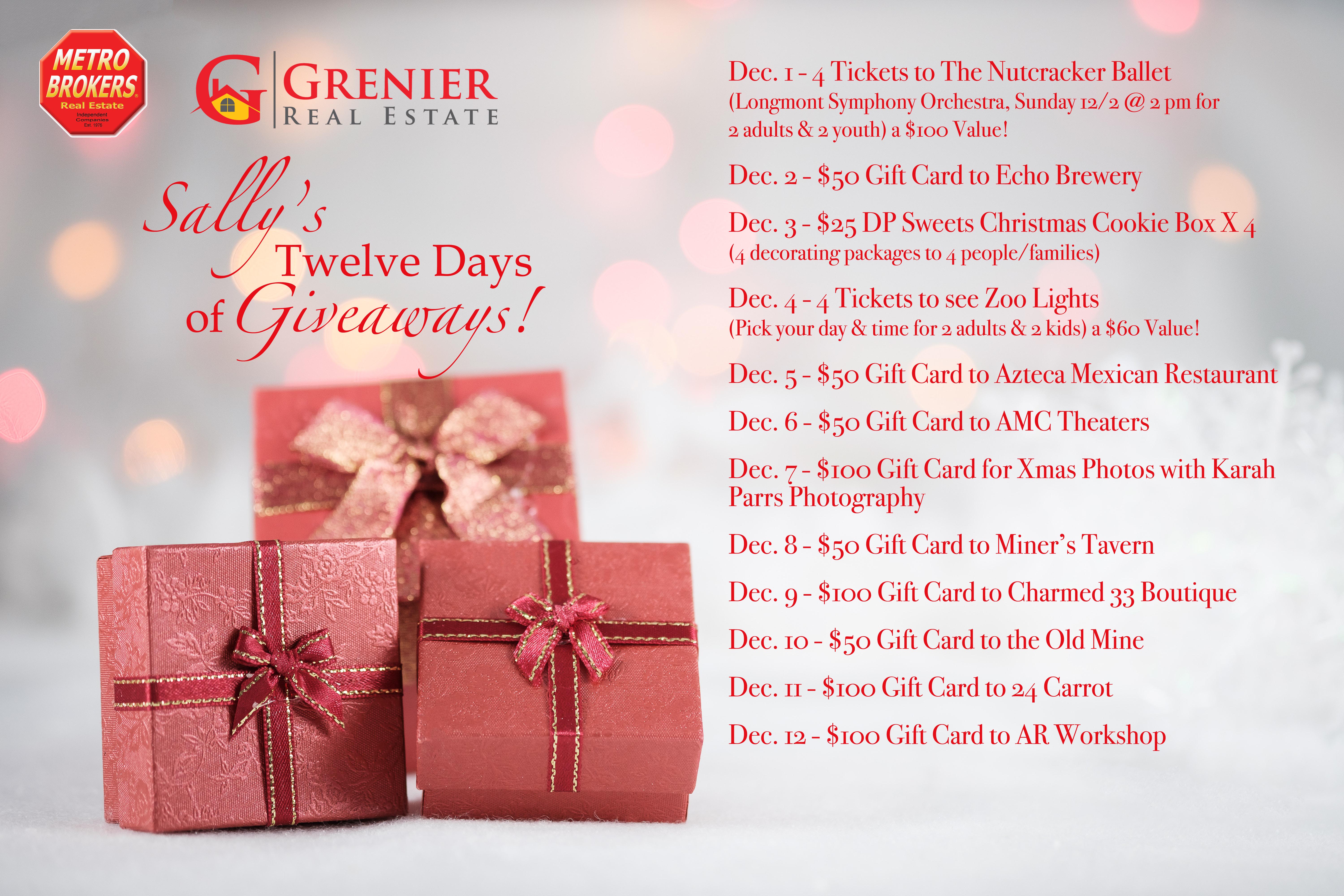 Seasons Greetings!
As a thank you to my friends, clients, neighbors, and the Erie community, I'm giving away some awesome holiday prizes! These can be used for yourself, re-gifted to a friend, or donated to someone in need.
I will pick one winner per day for 12 days!
I'm starting a day early because the first prize is for the Nutcracker Ballet in Longmont on Sunday 12/2 at 2:00 and I want to get this ball rolling so everyone gets a chance to win. I'll pick a winner by Saturday 12/1 at 5:00 pm!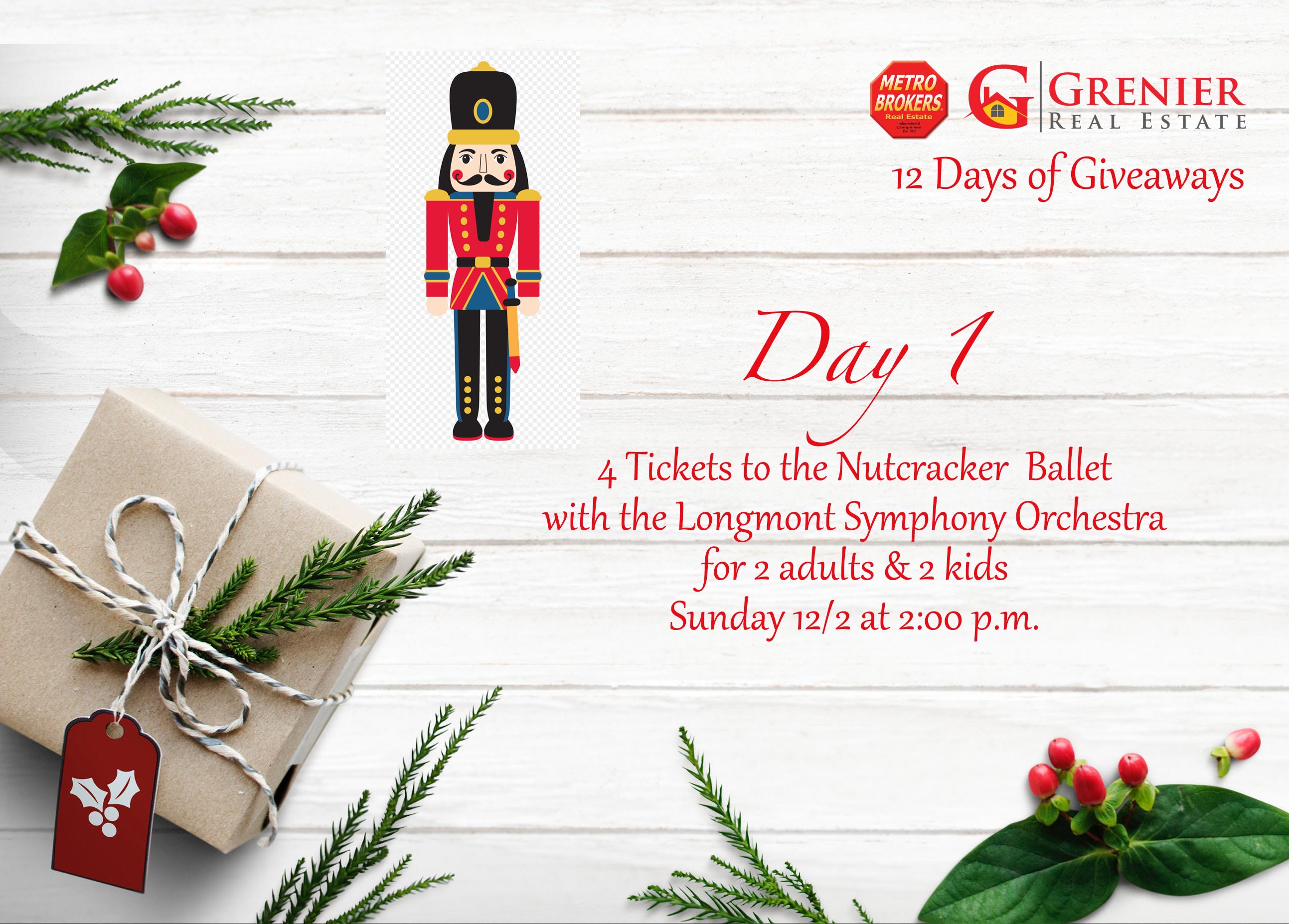 TO WIN:
1. LIKE my Facebook Page (if you haven't done so already); https://www.facebook.com/GrenierRealEstate/
2. LIKE and SHARE this post (and future posts if you want to be eligible for that particular prize)
3. And COMMENT with your favorite holiday song in the comment section below.
I'll put everyone's names into a hat and draw one by 5:00 pm each day. One entry per person per prize. If you win and you can't use the prize, let me know and I can draw another name, or we can donate it to someone in need.
Here are the 12 Days of Giveaways!
Dec. 1 – 4 Tickets to the Nutcracker Ballet, a $100 value
Dec. 2 — $50 Gift Card to Echo Brewery
Dec. 3 – $25 DP Sweets Christmas Cookie Box X 4 (4 prizes for 4 different people)
Dec. 4 – 4 Tickets to see Zoo Lights at the Denver Zoo, a $60 value!
Dec. 5 – $50 Gift Card to Azteca Mexican Restaurant
Dec. 6 – $50 Gift Card to AMC Theaters
Dec. 7 – Family Xmas Photo w/ Karah Parrs Photography, a $100 value!
Dec. 8 – $50 Gift Card to Miner's Tavern
Dec. 9 – $100 Gift Card to Charmed 33 Boutique
Dec. 10 – $50 Gift Card to the Old Mine
Dec. 11 – $100 Gift Card to 24 Carrot Bistro
Dec. 12 – $100 Gift Card to AR Workshop
Good Luck and Happy Holidays!
#
12DaysOfXmas
#
ErieCO
#
ErieCORealtor
#
SallyGrenier
#
GrenierRealEstate
#
GivingBack